Adjusteck Strengthens Home Foreign Team, Welcoming Andrew Brown as Senior Executive General Adjuster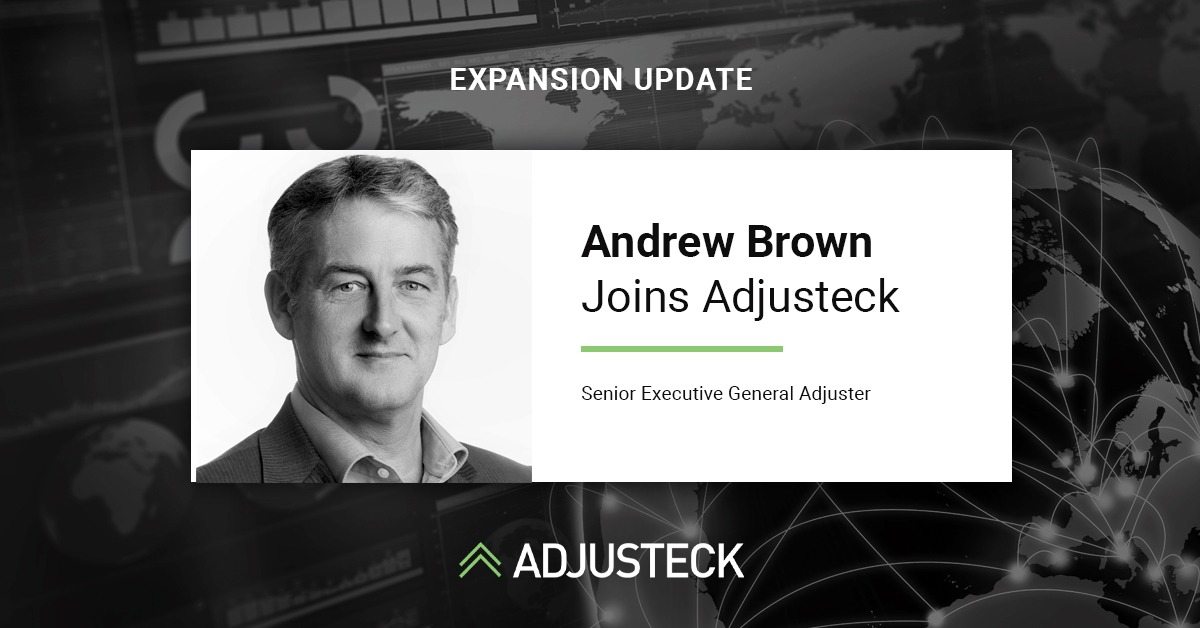 Andrew Brown will serve as a Senior Executive General Adjuster, focusing on technical and complex losses and serving the international insurance market from Adjusteck's home foreign office.
London (September 27, 2021) – Adjusteck LLC, a loss adjusting and claims management business dedicated to helping insurers manage loss worldwide, announces Andrew Brown has joined its home foreign team as Senior Executive General Adjuster. Brown will focus his expertise on technical and complex losses.
Andrew has over 30 years of loss adjusting experience and has lived throughout Latin America and the Middle East (Brazil, Colombia, Venezuela, Mexico, Panama and UAE) since 1995 following his initial loss adjusting training in the UK. As a fluent Spanish and Portuguese speaker Andrew provides additional language skills to assist our home foreign team offering.
Andrew has handled a wide portfolio of losses for various policy types in Europe, Middle East, Asia, Africa, and Latin America including property all risks, machinery breakdown, CAR/EAR, utility, and petrochemical risks. He also has significant experience in casualty claims throughout Latin America and the Caribbean for local and international insurers and reinsurers. Other product lines include jewellers block and specie, financial institutions, commercial crime, ports and terminals, marine cargo, and contractor's plant and equipment.
David Bosley, managing director for Adjusteck remarks, "I am pleased to welcome Andy Brown to our expanding home foreign team where he will apply his experience to focus on technical and complex loss handling for the global insurance market."
Adjusteck is a technology-oriented loss adjusting and claims management firm, serving the global insurance and reinsurance markets with services backed by industry experts. Alongside deep subject-matter expertise, Adjusteck applies cutting-edge technology solutions, including geospatial and aerial surveys, virtual claims handling, and advanced claims management software to resolve claims with greater efficiency.
The company's services include remote and field-based claims review and oversight across class to include casualty, construction, energy, engineering, cyber, financial, natural resources, property, and specie.
To learn more about Adjusteck, visit www.adjusteck.com.