Adjusteck Welcomes YDR Chartered Loss Adjusters of Australia to Global Partner Network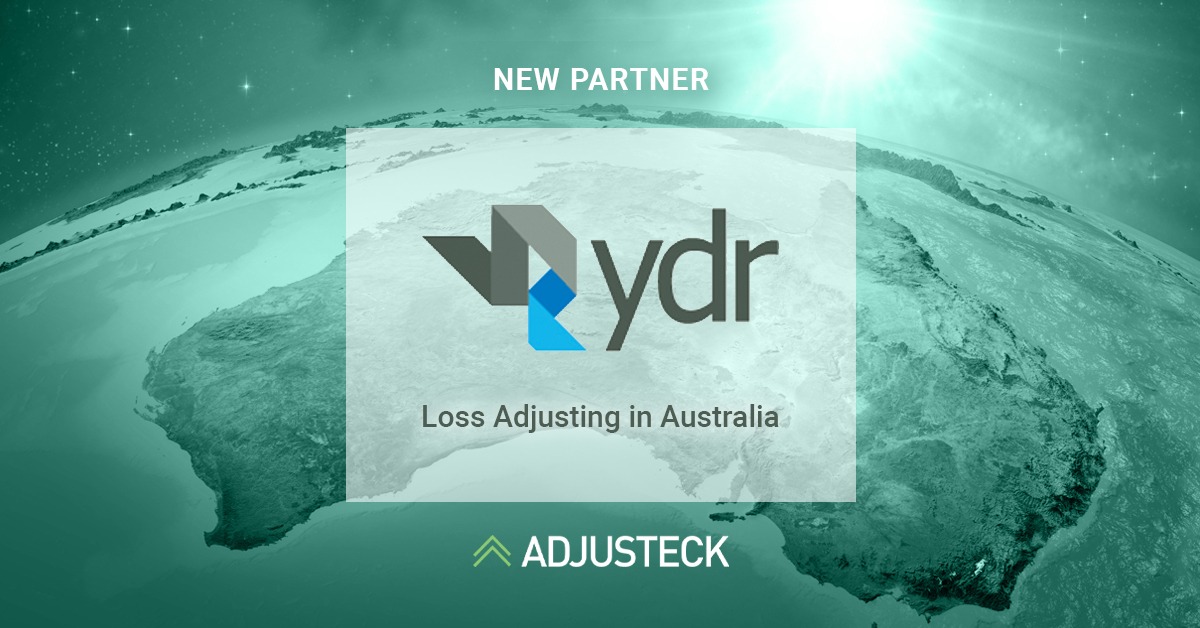 Adjusteck announces the latest addition to its rapidly-growing global partner network. YDR will enhance Adjusteck's loss adjusting capabilities in Australia.
2 June 2021 – LONDON – The international loss adjusting and claims management firm, Adjusteck LLC, welcomes YDR to its expanding partner network. Based in Australia, YDR is the latest to join Adjusteck's global partner network, bringing 30 years' experience managing large and complex claims requiring specialist legal, commercial, scientific, engineering and surveying expertise in Australia. Adjusteck is dedicated to helping insurers manage loss worldwide through its network of offices and partner locations.
YDR adjusters have significant experience in the insurance industry and previous professional roles. The company says it emphasizes prompt, technically sound advice and findings, which add real value to the claim process.
"We are very pleased to partner with the capable adjusters at YDR to offer our clients a highly proactive response to catastrophic events and complex claims in Australia," said David Bosley, managing partner for Adjusteck.
Adjusteck emphasizes a technology-oriented approach to loss adjusting and claims management, serving the global insurance and reinsurance markets with services backed by industry experts. Alongside deep subject-matter expertise, Adjusteck applies cutting-edge technology solutions, including geospatial and aerial surveys, virtual claims handling, and advanced claims management software to resolve claims with greater efficiency.
The company's services include remote and field-based claims review and oversight in Casualty, Construction, Energy, Engineering, Cyber, Financial, Natural Resources, Property, and Specie.
To learn more about Adjusteck, visit adjusteck.com.
Media Contact
Michael Gaul
EVP, Marketing
Lowers Risk Group
mgaul@lowersriskgroup.com
+1 (540) 338-7151